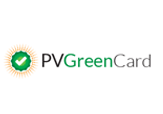 Promote safe and quality solar PV installations with a South African PV GreenCard, to ensure a high standard of quality for small-scale Solar PV installations. A PV GreenCard certificate will validate you as proficient and complaint to all relevant national and municipal electrical regulations.
Certification and Training is indispensably important for an industry that has experienced the growth that the South African PV industry has enjoyed over the past decade. As a result SAPVIA together with associated partners has developed industry guidelines as an interim measure, and in the absence of national standards. This will ensure best practice in Solar PV installation and perhaps more importantly, safeguarding the reputation of our industry and securing the same ongoing and prosperous growth we have enjoyed.
This SAPVIA driven initiative is a safety certification, a quality assurance standard, and training programme for solar PV installers. The specialized education and training will ensure quality and safety of installation for all installers that make the PV green card part of their assurance signature. A PV GreenCard certification means that these installers are proficient and compliant with all of the relevant national and municipal electrical regulations and will be registered on the industry vetted installer database managed by SAPVIA.
What are the advantages to the installer?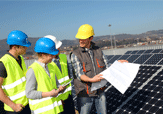 The installer will be able to use the PV GreenCard to confidently affirm compliance with relevant standards as well as safety guidelines for PV installations. This will boost investor confidence and empowerment of the Solar PV system owner or end user.
End users and the public are more educated on what they are purchasing when requesting a rooftop solar PV system and bad experiences in the past will certainly motivate them to do more research before asking for a quote from a potential installer. The PV GreenCard will ensure that all certified installers are listed on an industry vetted website accessible by the public.
The benefit of choosing an industry vetted installer is that the consumer can be confident that they will receive a high quality, safe and reliable solar PV system installation done by qualified individuals who are following standardized practices. An installer checklist provided by qualified installers will be given to the end user on the completion of a project. The PV GreenCard contains details of the installation such as, what sort of PV modules and PV inverters were used, as well a checklist of all of the necessary installation steps that were completed.
What is expected to be able to apply for a PV GreenCard?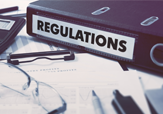 To be part of the industry vetted installer database, it is expected that installer:
Are registered with the Department of Labour as a registered person to undertake or overlook electrical installations
Have undertaken the industry approved Solar PV Assessment at a registered Assessment Centre
Will pay the R1000 registration fee (online as part of the registration process)